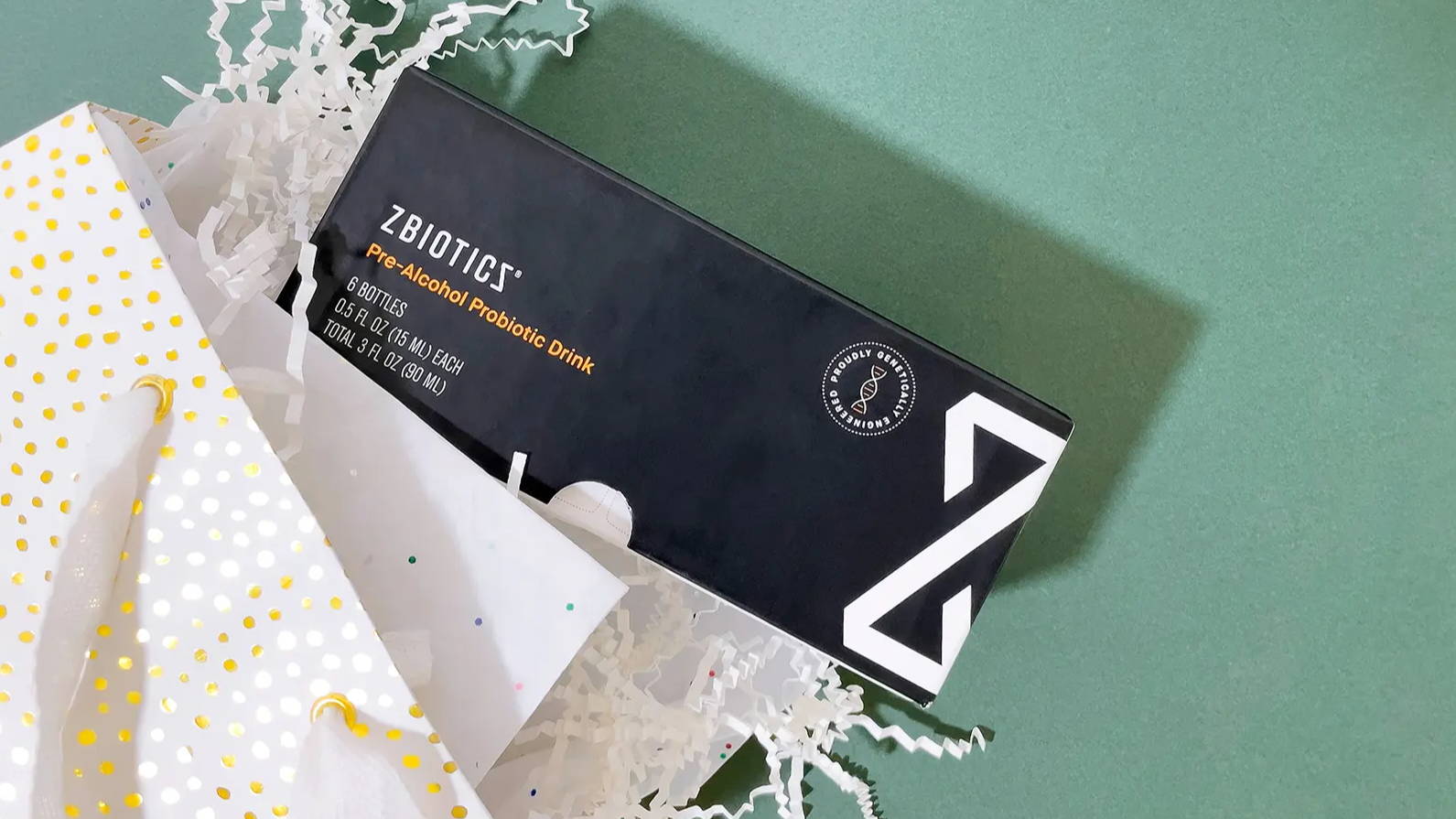 Pre-Alcohol™ is the world's first and only genetically engineered probiotic drink. Backed by rigorous science, there's nothing like it on the market to gift the alcohol lover in your life.
Gathers moments, not dust.
Pre-Alcohol™ makes it possible to live in the moment without worrying about tomorrow's to-do list. You can be sure this stocking stuffer won't be yet another item gathering dust on a shelf.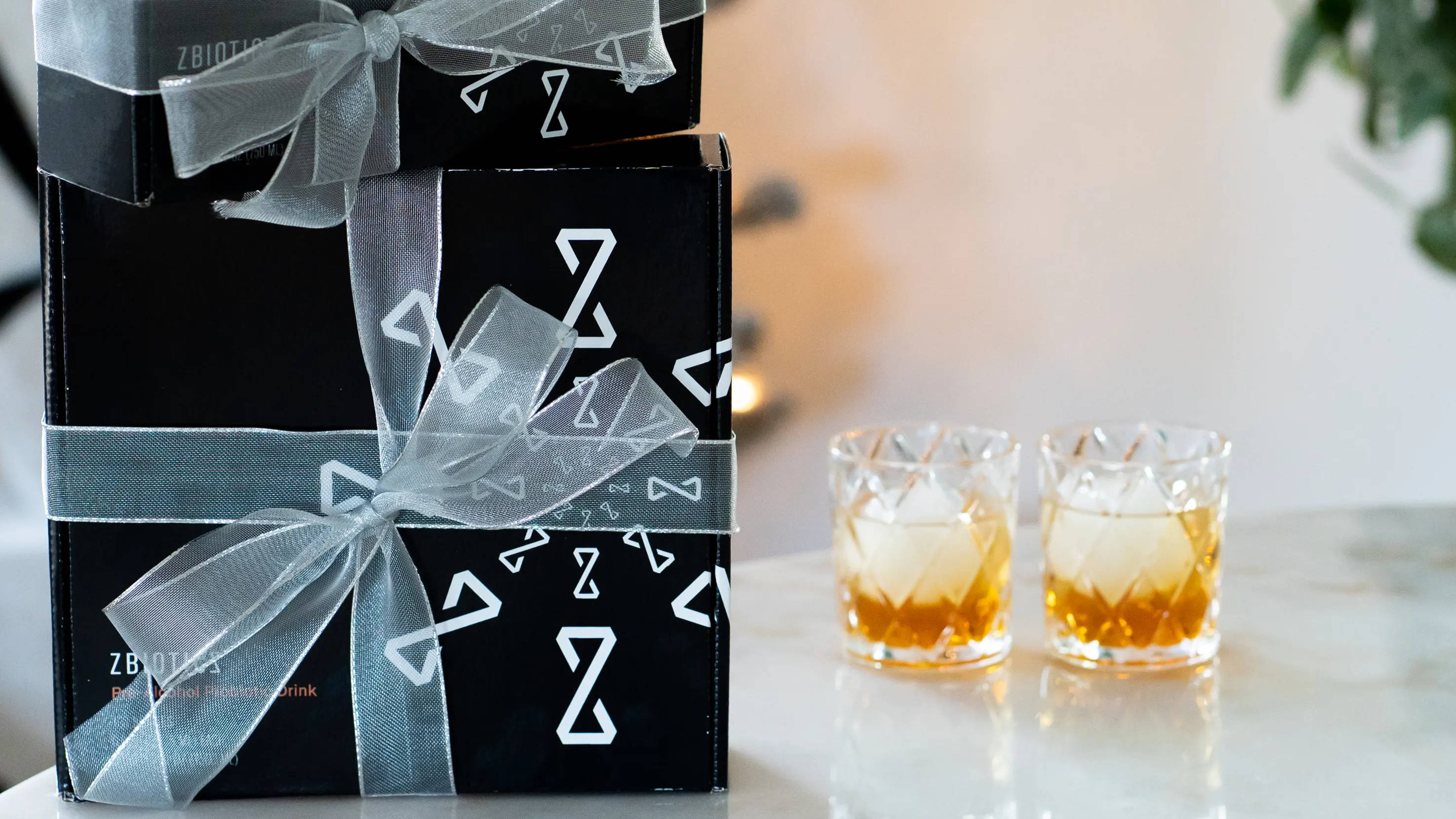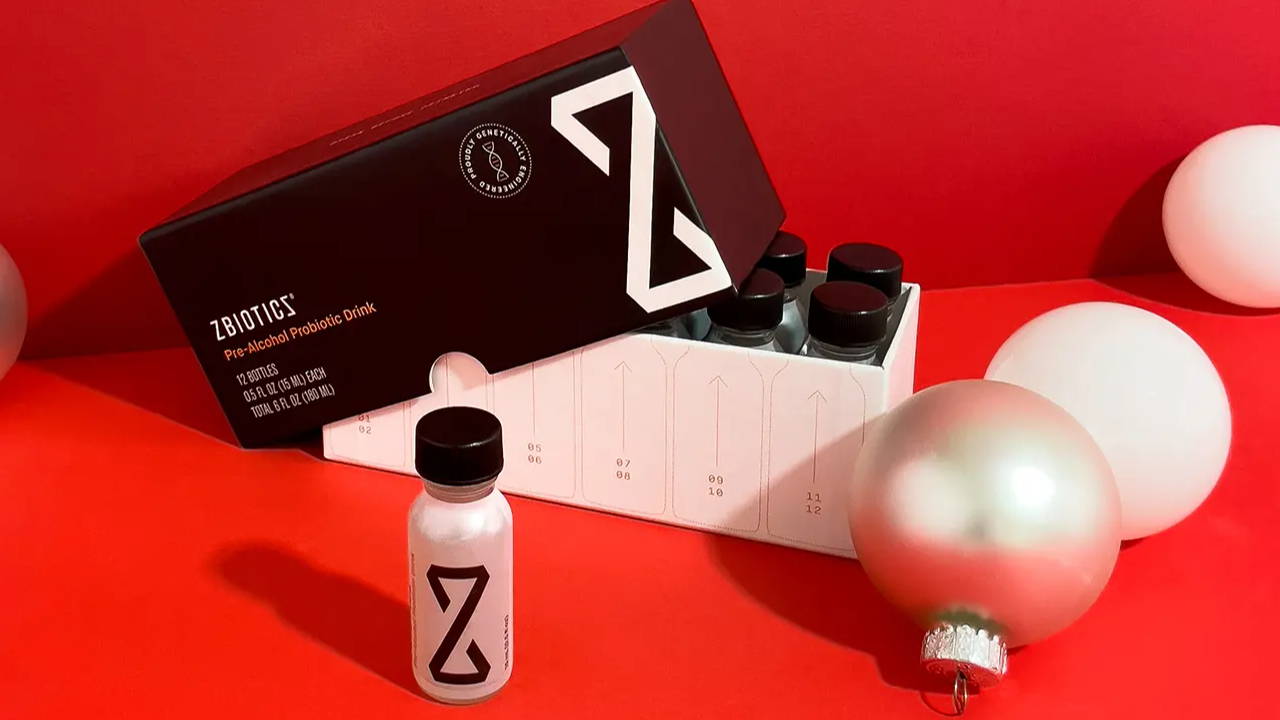 More than just a present, Pre-Alcohol™ is an invitation to celebrate together and promises that good times and memories made continue onto the next day.
Ready to go wherever life takes you.
Pre-Alcohol™ isn't fussy. Travel-friendly, stored at room temperature, and effective for 18+ hours, it's best for both people who plan and people who live in the moment.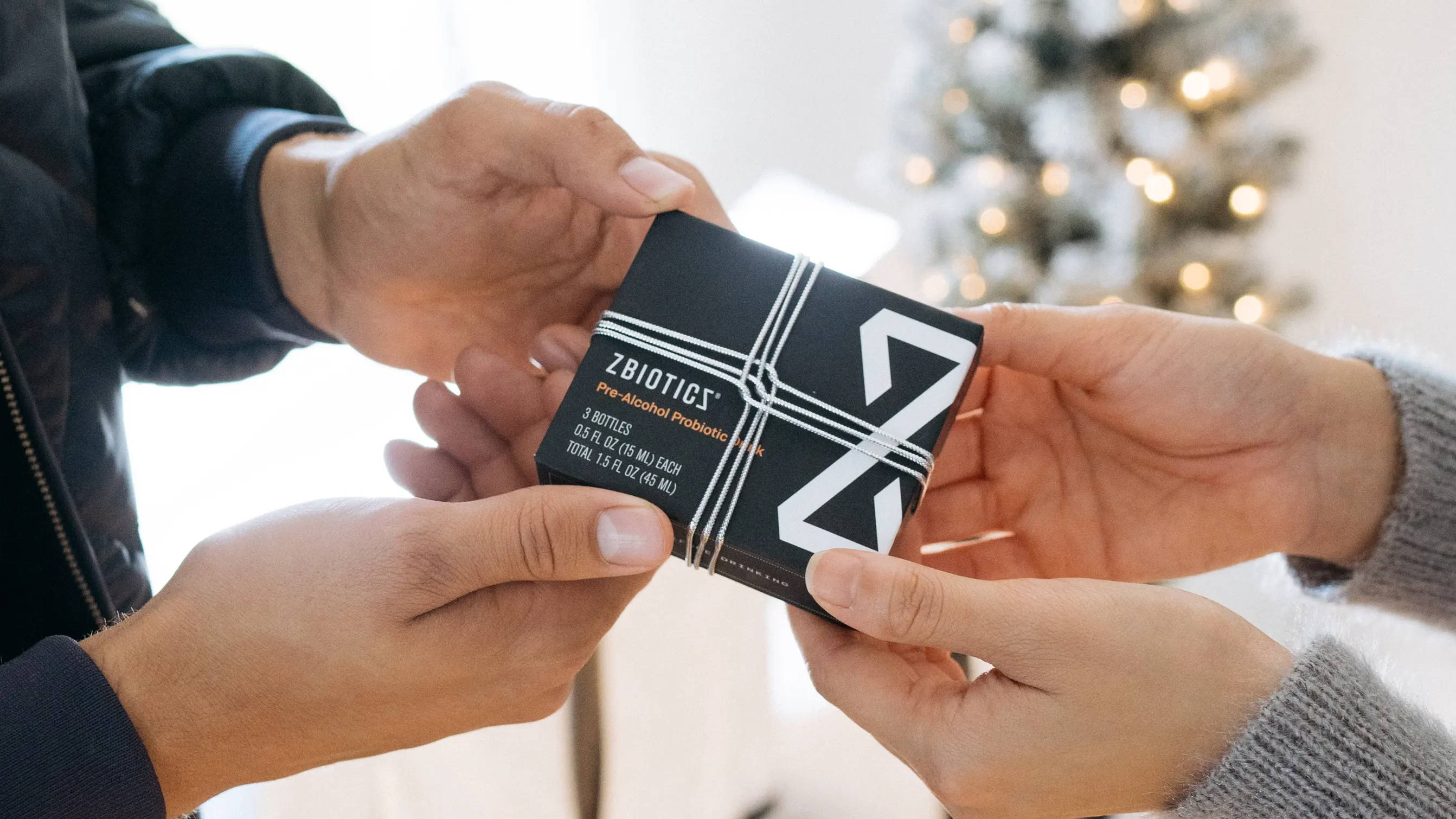 With ZBiotics, I'm no longer playing Russian roulette with my productivity the next day. Life is too short to spend a whole day recovering.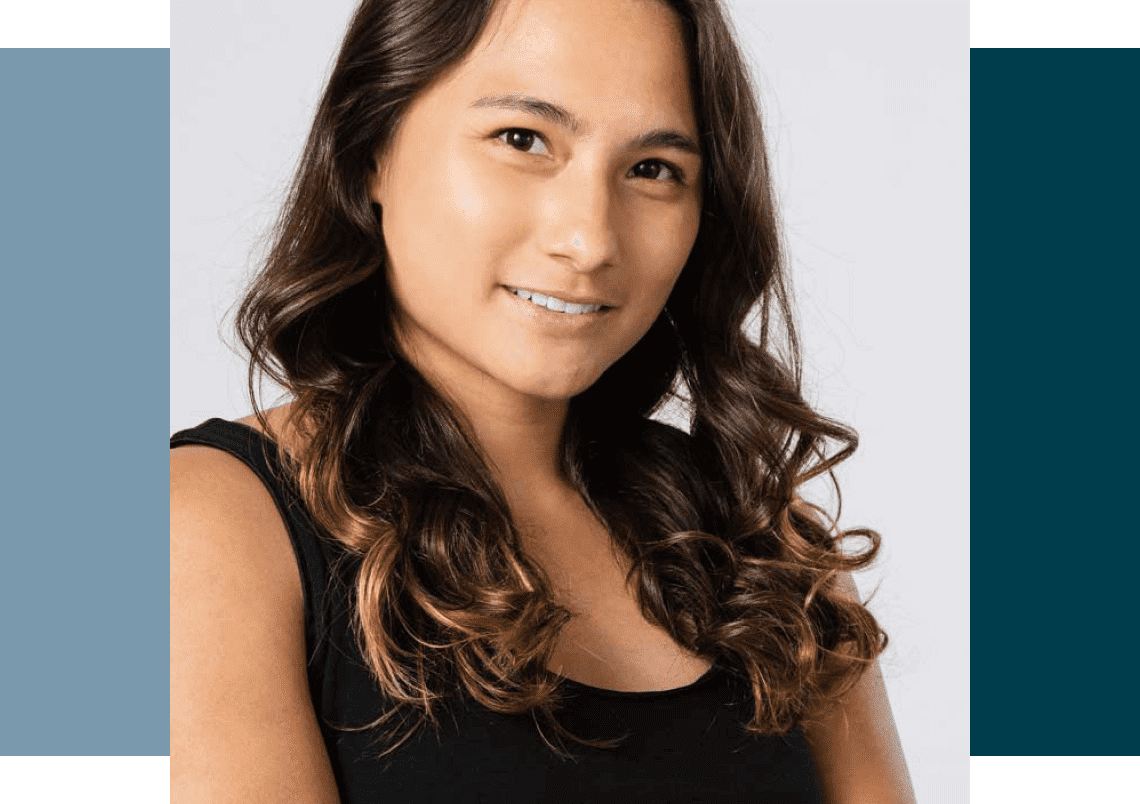 ZBiotics has been such a huge help for me in reducing my anxiety around having a drink or two with friends during the week! What used to cause a very inevitable and very obvious drop in my productivity and creativity the next day is now an enjoyable, stress-free night with friends.
Software engineer and singer/songwriter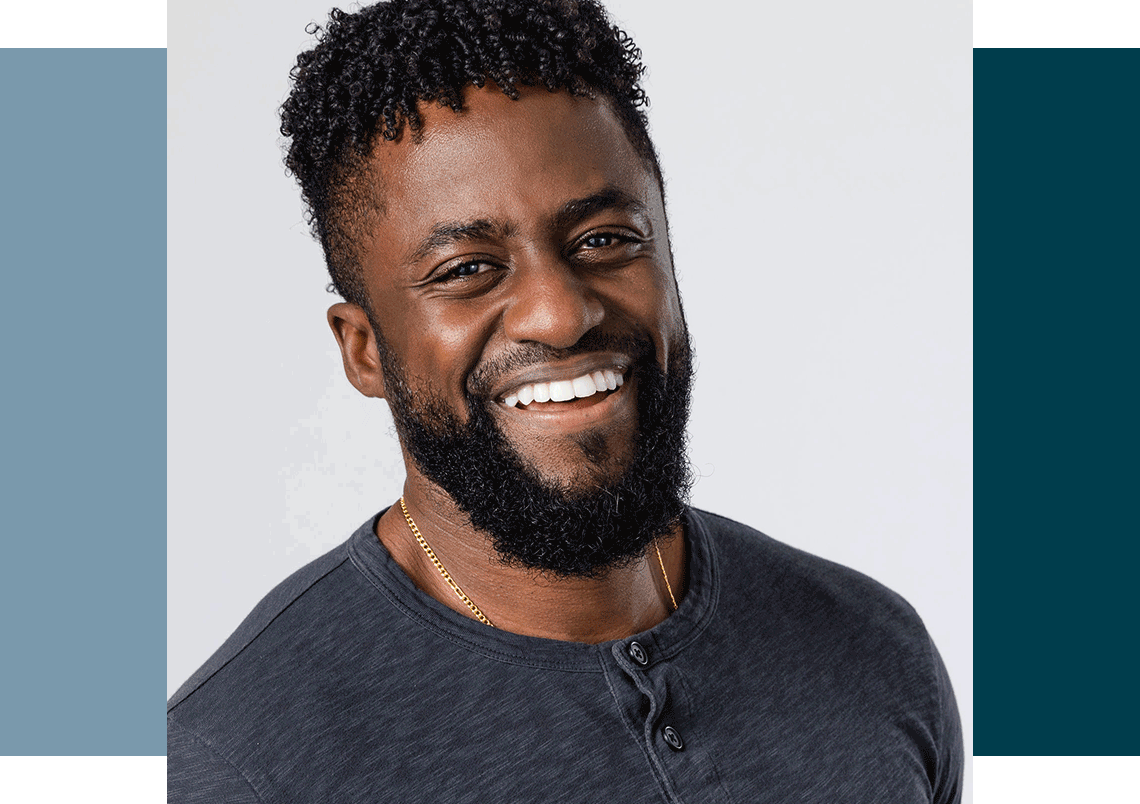 One of the most practical and necessary synbio innovations yet - and yes, it actually works.
My husband and I don't drink without it.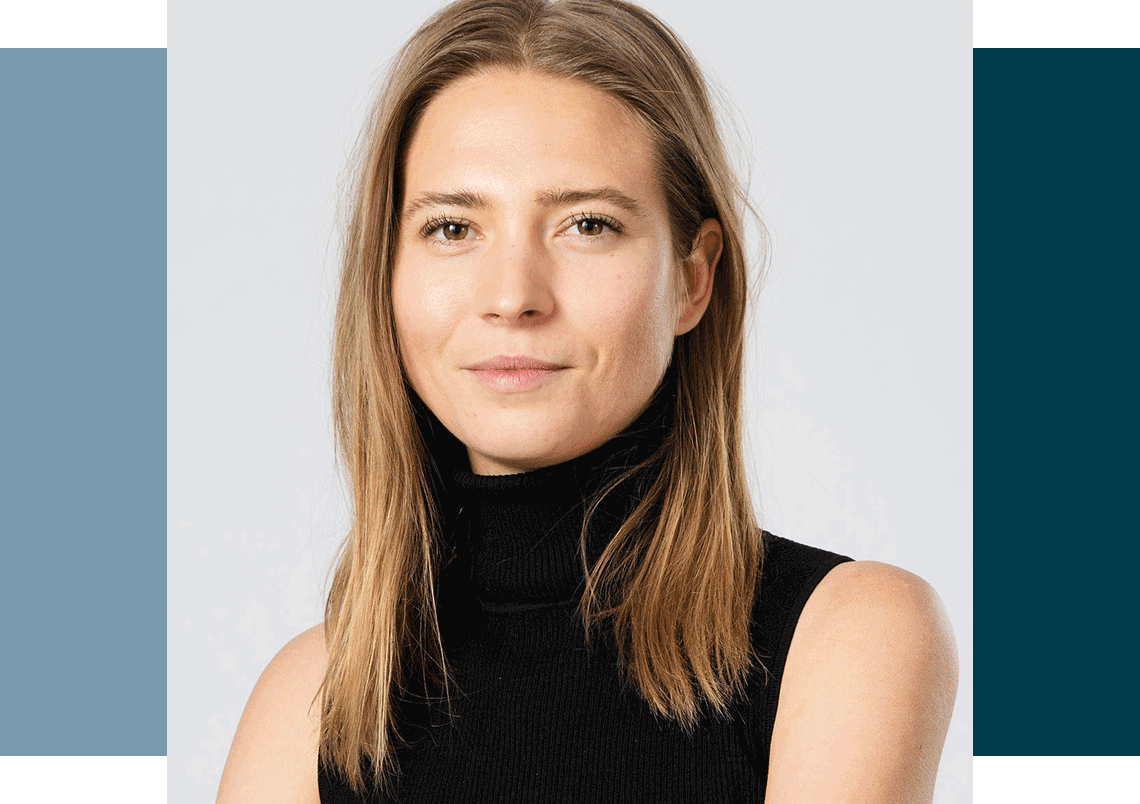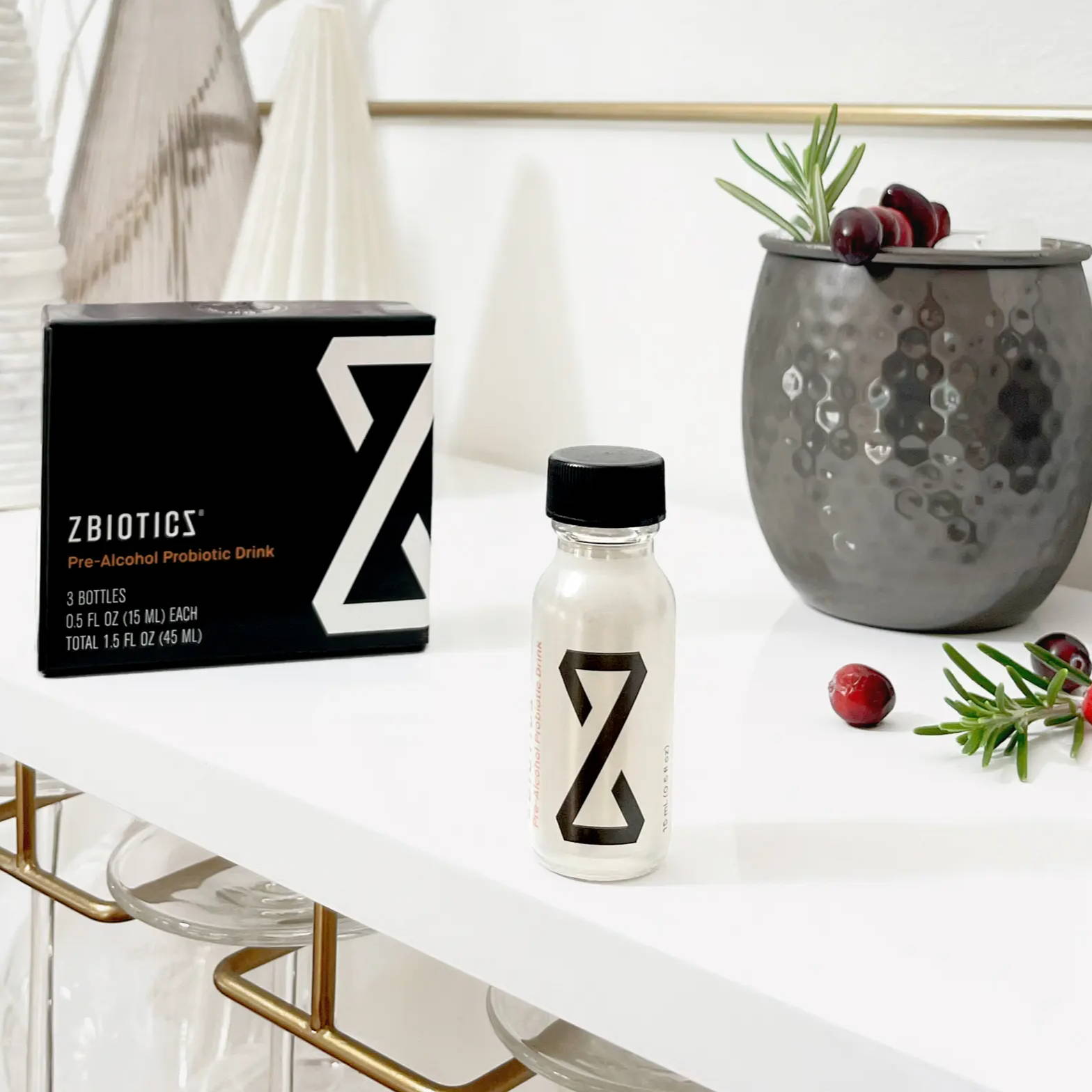 Pre-Alcohol™ is the first of its kind, and that's bound to raise some questions. As scientists, curiosity is in our DNA, so we encourage you to ask your own questions and read our FAQ.
1. What is ZBiotics® Pre-Alcohol™ Probiotic?
Pre-Alcohol™ Probiotic is a patented, genetically engineered probiotic that helps you land on your feet the day after drinking alcohol. It's engineered to break down an unwanted byproduct of alcohol called acetaldehyde – the main culprit in those rough mornings after drinking.
2. How does Pre-Alcohol™ work?
Pre-Alcohol™ is designed to replicate the natural process of your liver, but do it in your gut. We took a normal probiotic bacteria you already eat every day, and we bioengineered it to produce the same type of enzyme your liver already produces. That enzyme breaks down acetaldehyde – an unwanted byproduct of alcohol that forms in your gut when you drink.

Your liver does not have access to your gut. But by putting Pre-Alcohol™ directly in your gut, the goal is to augment your body's natural ability to digest acetaldehyde while you drink and while you sleep – helping you make the most of the next day. Just remember that Pre-Alcohol™ does not affect intoxication or make alcohol safer to drink, so always drink responsibly.
3. When do I drink Pre-Alcohol™?
When you're drinking. The earlier the better.

Pre-Alcohol™'s probiotics need time to "wake up" in your gut, so we say the earlier the better if you can remember it. We drink Pre-Alcohol™ just before going out – right before our first drink. But Pre-Alcohol™ should be active if you drink it any time during the day or evening, so a few hours before drinking, right with your first drink, or even if you've already enjoyed a round or two, go for it.
Whether you present Pre-Alcohol as a company holiday party favor or a drinking-related gift at Friendsgiving, expect a thank you the next day.